Cooling Pilozzz
Cooling Pilozzz is made with cooling technology that is soft, breathable, and will keep you comfortable all night long.  Providing a cooling effect by transferring heat away from your body, our luxurious 350GSM (grams per square meter) double knit cover is 50% polyester and 50% cooling nylon. Soft and silky down alternative fill conforms perfectly to your head and neck, making it ideal for all sleep positions.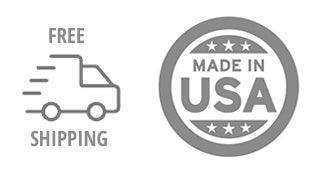 350 GSM (grams per square meter) Double Knit Cover with a 50% Polyester 50% Cooling Nylon
Size: Standard/Queen (aka "Jumbo")

Dimensions: 18"x 26" x 2" Gussett

Fill: Down Alternative
Machine wash cold, gentle cycle, with like colors. Do not bleach. Tumble dry with low heat until thoroughly dry. Fluff after drying. Do not iron. For best results, use front loading washer and wash two pillows simultaneously. At the end of the complete wash cycle, reset to normal spin dry for maximum water extraction.
30 DAY NO-HASSLE RETURN POLICY
Easy returns and no-hassle exchanges.
FREE SHIPPING IN THE USA
Free standard shipping anywhere in the USA.
USA DESIGNED & ASSEMBLED
Our products are developed, designed, assembled and shipped from the USA.
NEW PRODUCTS COMING SOON
Pilozzz is developing the next generation of purpose-driven pillows.
100% Risk Free Purchase and Comfortable Cool Sleep
Buy today, sleep risk-free with a 30-night trial. We love our Cooling Pillow, and we know you will too. If you're not completely satisfied, return your pillow within 30 days of purchasing for a complete refund.
Free Shipping to the entire United States.
I love this thing. It is the best thing that has happened to me since I started having trouble falling asleep.
I used to spend my weekends resting to catch up after the week. Now that I have the Cooling Pilozzz, I have my free time back to spend having fun!
The Cooling Pilozzz has been a lifesaver for me. I used to toss and turn in the night, and have trouble getting back to sleep. Now I am sound asleep all night, and good to go in the morning.
At 65 years old, I dont make many changes. But I am glad I switched to the Pilozzz. I sleep better than when I was half my age.
My wife and I have 5 kids to take care of so we always need a full nights rest, which can be hard when things get busy and stressful. We both have the Pilozzz and we always sleep through the night, no problem.
Any mother will tell you how valuable it is to get a good nights rest. Well let me tell you, the Pilozzz is the best thing that has ever happened to this mother!. I always get the rest that I need to spend time with and caring for my family.
I have tried every pillow out there from down to memory foam, and this is the absolute best there is.
I loved the Pilozzz so much that Ive gotten them for my wife and kids. We are a Pilozzz family for life.
Wow - this thing is amazing! I used to wake up in the middle of the night, leaving me exhausted at work. Now I sleep till my alarm goes off every time!
It's so fluffy! I fall asleep in the first five minute. I just put my head on the pillow and I'm completely relaxed.